About us
Dance club BalkanRytmer offers dance classes in Balkan folklore dances. The club started in September 2012 and has classes for beginners and for advanced dancers.
By joining our club, you can learn a great variety of dances from the different ethnographic areas in Bulgaria, Greece, Macedonia, Serbia, but we are not limited to dances from these countries, only – we practice attractive dances from other countries of Balkan and world, too!
Everyone is welcome in our club: children, young people and adults. We rehearse in room 1.4 in Folkestedet, located on Carl Blochs Gade 28, 8000 Aarhus C.
By joining the BalkanRytmer classes you will learn the most common dances and steps as well as exciting and diverse choreographies, developed by the dance instructors of the club. The most passionate dancers will have the opportunity to perform with BalkanRytmer at different festivals and cultural events.
BalkanRytmer organises and joins also dancing events outside the classroom. If you want to be up to date on the upcoming Balkan dancing nights, follow News page on this site or our Facebook page.
We believe that the Balkan dances and music provide a great context for starting new friendships. That is why we often organize social events for our members such as: parties, dinners and other social gatherings.
About the Balkan dances
Join BalkanRytmer and learn to dance a great variety of chain dances from different ethnographic areas of the Balkan region. We dance the most popular dances from the Balkan countries such as Sirtaki, Kalamatianos, Hassapikos, Pravo Horo, Dunavsko Horo, Stara Vlajna, Ravno Oro, Leskovačka Četvorka, Vlasinka and many others.
Great variety in terms of dynamics, even and uneven music beats with odd and quite complex time signatures are typical for the Balkan dances.
The Balkan dances are very popular and are part of the everyday local life on the Balkan peninsula. People have the chance to enjoy those dances everywhere they go in the Balkan region – local restaurant or tavern with live music, weddings, birthdays, holiday celebrations and many other occasions.
Furthermore, there are special discos where only folklore music is being played. Folkloric music is played all night long and there are even dance competitions between dancing groups from different dance clubs.
About the dance instructors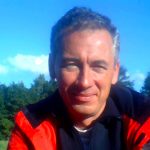 Born in Yugoslavia 53 years ago, he was delighted with the richness of music and dances of Balkan states. Although only occasionally active in singing and dancing folklore ensembles and orchestras, he is a fan of traditional dances, which with their dynamics, rhythms, cheerful melodies and free choreography lift the mood on all occasions. He pays special attention to the role, which these circle-dances play in society: you don't need to have a couple to get involved, you don't need to ask if you can get involved, and you don't need to ask yourself if you're skilled enough: you're always welcome!
His desire is to bring this cultural heritage closer to the Danish and international community and provide many hours of fun and socializing for all who wish it. And even more, he dreams of founding a music band that would have these dances in its repertoire, to complete the presentation of the centuries-old heritage of the people who lived on the border of East and West.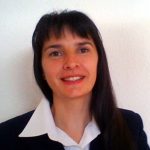 Jana was born 48 years ago in southern Serbia. She says that she has music in her own heart from this moment. She was a member of a folk dance ensemble, and grew up in a family where people often played, sang and danced to very fast and temperamental rhythms of traditional Serbian circle dances. She believes that music and dances are the best medicine, treatment and entertainment for her. She has been living in Denmark for the last 5 years, and as a member of BakanRytmer dance club she has a wish to show and learn dances from Serbia to other members.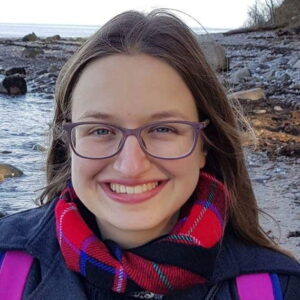 Maria Vasova is our new instructor in autumn 2021. Here is a bit about herself:
"I am taking the Master's degree in Economics and Business Administration with a specialization in Information Management and will finish this summer. I danced Bulgarian folk dance for the first time when I was little. I liked the rhythm because it differs from dance to dance. I also liked that we dance together because there is a special energy that is felt every time we dance together. It's a great pleasure to dance Balkan folk dance because I get to know new cultures, make a lot of new friends and have fun. I have experience in teaching at Aarhus University in Business Development with Information Systems. Teaching gives me great joy and lots of energy, and I am really happy that I can also teach Balkan folk dance."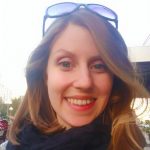 Niya is a 30-year old Bulgarian with over 15 years of dancing experience in the field of Bulgarian folklore dances. Niya started dancing at the age of 3 and fell in love with dancing so much she pursued a degree in Choreography with specialty in Bulgarian folk dances from 144 Gymnasium in Sofia, Bulgaria. Alongside her compulsory classes Niya was a member of a youth folklore ensemble for more than 5 years which allowed me to travel across Europe, meet and collaborate with like-minded people.
What Niya truly love about folklore dances is the feeling of freedom, self-discovery and the unique cultural aspect they bring. Through the tradition entwined into every move and dance we get to experience history and culture in a magical way, we not only connect with one another, but we get to experience the charm and emotions of days long past.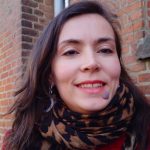 Antonia likes all kinds of music and dances. Apart from the Balkan folklore dances, Antonia has been dancing salsa and ballroom dances in Bulgaria and Denmark.
Antonia taught Bulgarian folklore dances in 2006 in the school of Sankt Annagade in Aarhus. She has been living in Denmark since 2005 when she started her education in Aarhus. She works currently in VIA University College in Horsens. Antonia takes part in BalkanRytmer because she loves the Balkan folklore and the contact with different people.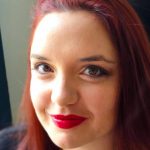 Desislava Kirova has been dancing for more than 10 years. Along with her business education, Desislava has been seriously involved with ballroom dances and salsa. She is a certified dance instructor in the new dance fitness trend – Masala Bhangra® Workout, which can be compared to an Indian version of Zumba.
The interest in Balkan dances starts from school where the P.E. classes included namely folklore dances. Desislava started teaching folklore dances first to very close friends and relatives and then to colleagues of her parents and acquaintances. Her true passion for the folklore dances unfolds when she goes to a university exchange (Erasmus) in Denmark where she is to present the culture of her country in an international show performance. Desislava creates a choreography based on a very popular Bulgarian dance and teaches approx. ten international students how to dance it in order to perform together.
As a natural next step, Desislava becomes a co-founder of the dance club for Balkan dances in Aarhus where she has been a dance instructor and a choreographer since September 2012.